Recruiting
RJ Hampton
5- star guard R.J. Hampton – who re-classified to the class of 2019 and is a projected NBA lottery pick – announced on Tuesday morning that he will forego a season in college and immediately begin playing professional basketball in New Zealand.
His official list of final schools before this announcement included Memphis, Kansas, and Texas Tech.
UALR graduate transfer guard Rayjon Tucker announced a few weeks ago that he will suit up in Blue and Grey next season, but he still has his name in the NBA draft. He has until 5/29 to make a decision on whether he will keep his name in the draft or stay in college another season. Either way, the Tigers back court should be incredibly exciting with new guys Boogie Ellis and Damion Baugh and returning guards Alex Lomax and Tyler Harris.
Paulo Banchero
Penny is quickly adding to his list of extended offers for the class of 2021, as Memphis recently extended an offer to Washington big man Paulo Banchero.
Banchero is the son of Washington women's basketball legend Rhonda Smith. The Huskies have already offered Banchero and the preliminary crystal balls make it look like they are a favorite to land the Pacific Northwest prospect. Banchero plays AAU ball for Seattle Rotary Style of the the EYBL.
Harrison Ingram
The top 25 forward has offers from Tennessee, Arkansas, UCLA, and more. Busting Brackets sat down and discussed his recruitment so far. Ingram plays his AAU ball for Marcus Smart's program.
Wingett Finds New Home
Former Tiger David Wingett recently announced his transfer from the University of Memphis after an injury caused him to play very sparingly in his lone season with the Tigers. Wingett is known as a knock down shooter but did not get much of a chance to showcase his skills for Memphis. Last week he Tweeted that he would be resuming his college career at SDSU. Memphis played SDSU inside the FedExForum last season and were victorious to the score of 88-80.
Penny Memes
Last week, the epic HBO series Game of Thrones aired it's final episode. I still can't decide if I am happy about the ending or not – this morning I am leaning towards not.
Shortly after the series ended, NCAA March Madness Twitter sent out a picture of an empty Iron Throne with 10 decorated coaches on the steps of the assembly hall in Kings Landing. However, they left out one Nike-Clad second year coach who hails from the land of Memphis. Someone photo-shopped Penny Hardaway onto the Iron Throne and it went viral among Tigers fans.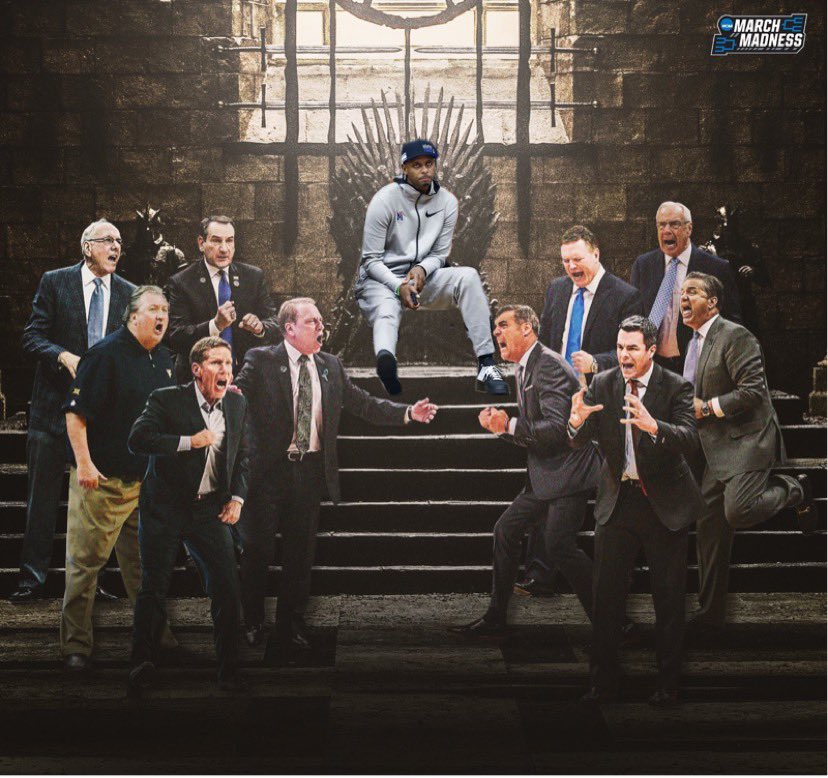 After Precious Achiuwa announced that he would be joining forces with his fellow NBA hopefuls in Memphis, this picture of Penny-Thanos surfaced on the web.
Pop culture and hoops. What a marriage.
Penny Wants All the Smoke
In a press conference last week, Penny Hardaway was asked how he felt about the increased expectations that come along with the top ranked recruiting class that he has assembled for the fall. He answered with the typical Penny-like swagger that we have become accustomed to.
---
Zak (@BarnBurnerBro) is a native Memphian who covers the Memphis Grizzlies, Tigers, and St. Louis Cardinals for The Barn. He spends his free time exploring breweries, restaurants, and leading the Ivan Rabb stan club.
---
Follow us on Twitter HERE. For more Tigers content check out the rest of The BarnBurner HERE.